10 Apps every parent should look for on their child's phone.
As parents, we know that keeping up with our children's online activities is like trying to nail Jell-O to a tree, its practically impossible. Although not everything online can be evil, nor is every app in the app store dangerous but there are a few apps that do provide kids with an opportunity to make, <cough> bad decisions. In conjunction with our previous article about Parental Controls, these 10 apps should be watched for and removed from your child's phone.
1. Audio Manager (aka Video-Hide It Pro).
Audio Manager has absolutely nothing to do with the music, playlists, or volume on your child's smartphone. It has everything to do with hiding things they don't want you to see, like nude photos. This is undoubtedly one of the top apps for hiding things on smartphones.
Yes, this app allows your child to hide anything they don't want you to see. When you press and hold the Audio Manager app, a lock screen is revealed which allows the child to hide messages, videos, calls, photos, and even hide other apps.
2. Calculator%.
Another hiding app, but this time it looks like a simple calculator. In addition to being a calculator, teens can enter a "secret code" and unlock a menu where they can hide any and all photos they don't want spying eyes to see. Worst part, you wouldn't think twice if you saw this app on your child's phone. I know I wouldn't.
To bring into scope how serious this can really be, a while back there was a case in Colorado that broke headlines In November of 2015 where teens used apps to hide a huge sexting ring (CNN) from parents and school officials.
In addition, Alabama District Attorney Pamela Casey, posted a video to warn parents about the Calculator% app.
3. Vaulty.
Vaulty, although not so inconspicuous, will not only store photos and videos away from parental spying eyes, but it also will snap a photo of anyone who tries to access the "vault" with the wrong password. Parents who find it on their teens' phones can conclude just one thing: Your kid is hiding things from you.
4. Snapchat.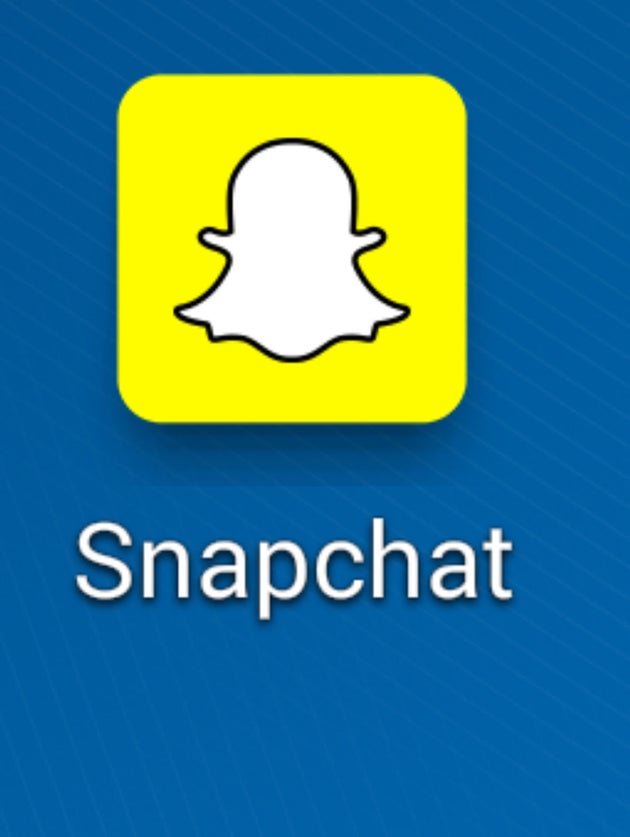 I'm sure you've undoubtedly have heard of Snapchat, an app that allows you to send a photo or video from your phone and allows you to set how long that person can see the image before it "self-destructs". But what I bet you didn't know, is that how easy it is to undelete those photos with a little technical know-how and a ton of Snapchat photos are being posted on the internet.
Although Snapchat may not be the #1 app for sexting, but that could be its #1 appeal. What better way than an app that allows you to send a photo and let you think that after a few moments its gone?
Snapchat last year published a "Snapchat Safety Center" reminding kids that nude pictures were not allowed. "Don't use Snapchat for any illegal shenanigans and if you're under 18 or are Snapping with someone who might be: Keep your clothes on!" the company wrote.
The reality is, Snapchat is likely on your kid's phone. The best control you have (besides taking the phone away) is to just have a frank heart-to-heart about how there is no such thing as texts or photos that disappear and this is some down-and-dirty stuff that can come back to haunt them or use parental controls that we covered in an earlier post.
5. Omegle.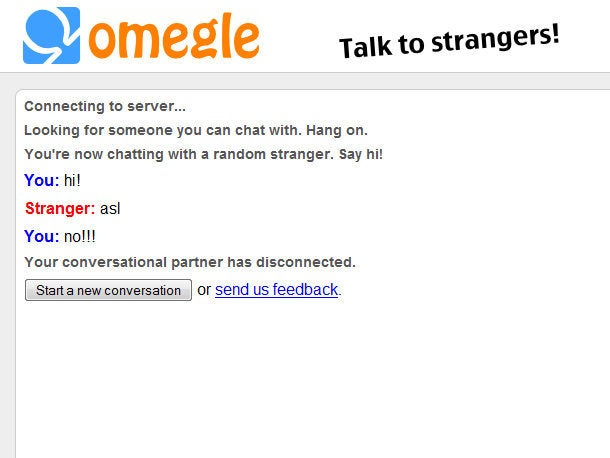 Omegle provides users with a chance to converse online with random strangers. Is that something that puts a deep worrisome feeling into your gut? It does for me.
Omegle is an anonymous chat client that allows your child to talk about anything they want without the fear of the other person knowing who they are. Conversely, this can easily result in conversations becoming sexually orientated very quickly. Foul language, drugs, sex, violence, these can all been seen with this app.
Many times a conversation starts with a simple question, like 'ASL?' (Age, sex, location) and children can easily be duped into providing personal information to a random stranger. Now not saying that it is, but I can definitely see how this app could be misused/abused by predators and that really scares me as a parent.
Tinder is a popular app used for hooking-up and dating that allows users to "rate" profiles and locate hookups via GPS tracking. It is too easy for adults and minors to find one another. And the rating system can be used for cyber-bullying; a group of kids can target another kid and intentionally make his/her rating go down.
7. Blendr.
Blendr's 300 million users meet new people through GPS location services. This app is similar to Tinder. You can message, exchange photos and videos, and rate the "hotness" of other users. But since there are no authentication requirements, sexual predators can contact minors and minors can hook up with adults. A recent story from the Douglas County Sheriffs Office explains the dangers of this app and how predators can lure children into dangerous situations.

8. KiK Messenger.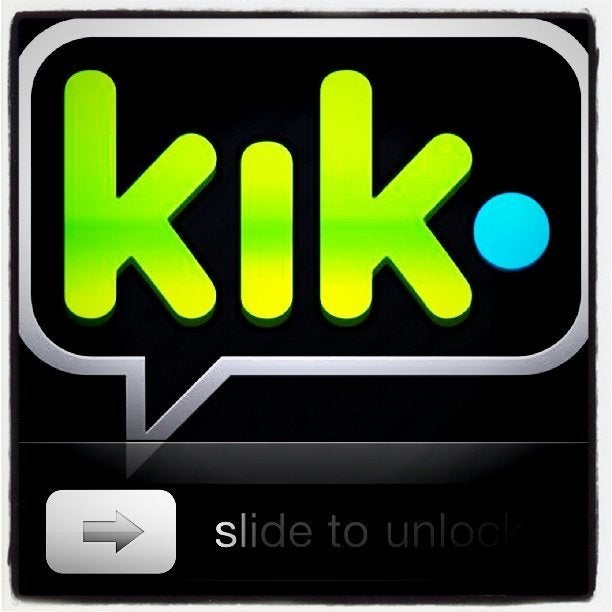 KiK is an instant messaging app that lets users exchange videos, photos and sketches. Users can also create gifs. All well and good so far… Unfortunately, the term "sext buddy" has been replaced with "KiK buddy. Kids are using Reddit and other forums to place classified ads for sex by giving out their KiK usernames. KiK does not offer any parental controls and there is no way of authenticating users, thus making it easy for sexual predators to use the app to interact with minors.
Yik Yak is the "Twitter meets Reddit" app. It allows users to post text-only "Yaks" of up to 200 characters that can be viewed by the 500 Yakkers who are closest to the person who wrote the Yak, as determined by GPS tracking. The issue is that these other users are regularly exposed to a barage of sexually explicit content, profanity and even personal attacks– anonymously, of course. It's also the app du jour for sending a bomb threat to your school.  Yes, that has happened.Elizabeth Long, an Atlanta teenager who was encouraged on Yik Yak to try harder to kill herself after her attempted suicide failed, led a Change.org drive to shut the app down. She wrote, "With the shield of anonymity, users [of Yik Yak] have zero accountability for their posts, and can openly spread rumors, call classmates hurtful names, send threats, or even tell someone to kill themselves — and all of these things are happening."
10. Ask.fm.
This is one of the most popular social networking sites that is almost exclusively used by kids. It is a Q&A site where users can ask other users questions anonymously. The problem is that kids sometimes target one person and the questions get nasty. It is cyberbullying with no chance of ever getting caught. Ask.fm had been associated with nine documented cases of suicide in the U.S. and the U.K. through 2012. In 2014, its new owners pledged to crack down on bullying or said they would shut down the site.
The nice thing about all of this is that knowledge is power. In my household, my children have MMGuardian, which I did a write up on previously and I get to have control over what apps are installed and what apps my children have access to on their phones. It brings a sense of relief that when my children install an app, it is automatically blocked and I receive a notification which has a link to the app in the store. I can click that link and learn what the app is all about. Then and only then do I unlock the app on my child's phone.
I wont lie, It can be a bit tedious having to approve every app that my children download on their phones but knowing that my kids won't have a means to an end (for making bad decisions), or fall victim to a predator gives me a feeling that I am wholeheartedly doing my job of protecting them in this digital age.
and as always, thank you for being a customer of Clever Technology!